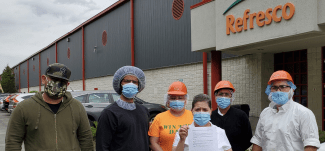 DIRTY DOZEN FEATURED CAMPAIGN: REFRESCO
Refresco (one of the largest bottlers in North America) workers in NJ voted twice to unionize! Now it's time for us to support them as they enter bargain negotiations. Refresco workers are injured at alarming rates from lifting heavy objects and vibrating machines, they are prone to slip and falls because the factory floor is rarely dry, and workers have gotten mangled in unguarded machines. To add insult to injury, Refresco gives their workers inadequate health insurance that is not even accepted at the local hospital, so workers are left to fend for themselves after getting injured on the job. These are some of the many reasons why National COSH named Refresco a Dirty Dozen employer. Tell Refresco workers you stand with them and that they're not alone in this fight — sign this petition to urge Refresco's negotiating team to bargain a union contract in good faith, so that workers can secure fair pay, benefits, and safe working conditions.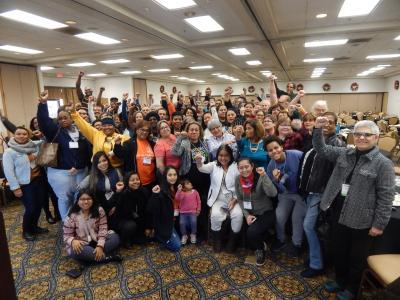 DIRTY DOZEN: KINGSPAN
While Kingspan may describe itself as "planet passionate", their employees will tell you otherwise. At their Santa Ana, California plant, Kingspan subjects employees to indoor air pollution. Employees were so concerned for their safety that they conducted their own independent, indoor air monitoring test and found unhealthy levels of air pollution. For these reasons and more, we urge you to help us tell the green building community that Kingspan is not the sustainable partner it presents itself to be.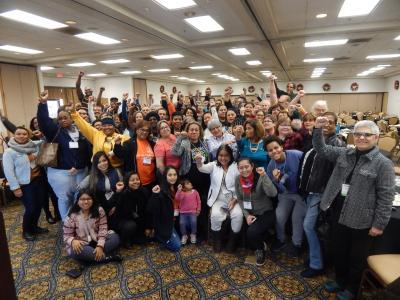 DIRTY DOZEN: HILTON HOTELS
Rooms are much dirtier when they go days without cleaning, but Hilton recently announced plans to end the standard of automatic daily housekeeping. Hilton said its goal is to "retrain customers" to expect reduced housekeeping services. But Hilton has ALSO said that customers can opt for daily housekeeping at no extra charge – just call the front desk and ask for your room to be cleaned every day. Join housekeepers' fight for safe workloads by signing their petition and opting in to daily housekeeping whenever you stay at a hotel.
To learn more about 2022's Dirty Dozen companies, click here.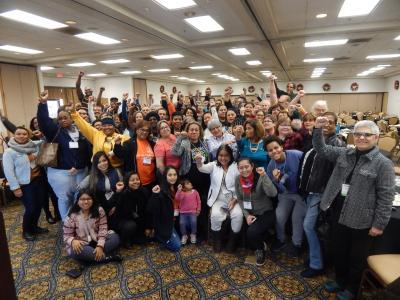 STRIPPERS UNITE
Strippers are service workers who deserve safe working conditions, free of harassment like every other worker. The dancers at Star Garden shared their stories of being harassed, physically assaulted, and intimidated. Despite bringing their concerns to the club's management, not much was done and some dancers were even fired for speaking up. Join us in calling for their right to a workspace free of retaliation, physical assault, and fear.
Add your voice using #WorkedUp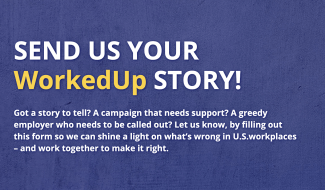 Do you love learning about worker led campaigns? National COSH and its partners are leaders in creating and nourishing worker campaigns across this country and our movement grows stronger with you! Click to join the movement.

WorkedUp is a new initiative, uniting worker organizations to lift up workers' voices and experiences. Our goal is to inspire support for worker-led campaigns to achieve safety, health and respect on the job.