Members of the National COSH Network are playing critical roles in response to today's greatest public health and environmental crises. They've promoted COVID-19 worker safety protections, vaccinations, fought sexual assault, and rebuilt workplaces and communities in the wake of climate change disasters. Yet even as these essential leaders ensure health and resilience for us all, they labor under unsafe, oppressive conditions. This is particularly prevalent among workers who identify as Black, Indigenous, People of Color (BIPOC).
Launching in early 2022, WE RISE is designed to change these dynamics and advance an equitable jobs recovery that prioritizes community health and disaster resilience.
WE RISE promotes BIPOC worker leadership. Participants will gain the skills, credentials, and community needed to secure just, dignified jobs that promote community health and disaster resilience. Graduates of the program will also be positioned to gain roles of influence in the nonprofit, government, and academic spaces where decisions are made that determine the quality of jobs in the US. WE RISE will accomplish these goals by providing: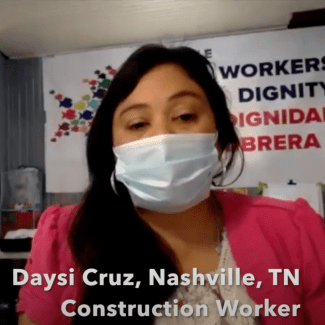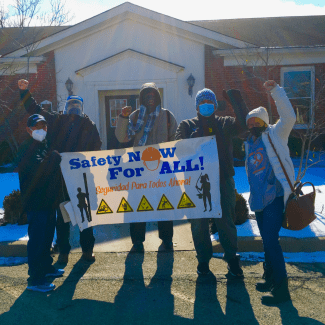 A worker-centered approach. Workers will develop WE RISE, identifying priority community health and disaster resilience work options in the face of ongoing health and environmental crises -- and what's needed for them and their peers to access and thrive in those roles.
Training and mentoring. A National Worker Leadership Academy will bring workers together to deepen their roles as peer trainers and national advocates. We will offer certifications like OSHA 10-hour certification, CPR, and Worker Health Leader certificates that build on existing skills and create new leadership opportunities for  WE RISE participants. Worker leaders will also be given an opportunity to pair with a mentor experienced in their field of interest.
Partnerships with labor, government, academic, and health institutions. We will introduce WE RISE participants to institutions that influence workers' lives and play a role in public health and climate disaster response. Worker leaders will gain experience with federal health and labor agencies; universities; labor and workers' rights organizations; and local and state health agencies and institutions.
Advocacy platforms. WE RISE participants will lead advocacy efforts to ensure that their work is prioritized and valued by government agencies and employers: confirming that recovery dollars are invested in community health and disaster resilience; securing government procurement and contracting policies that protect worker health; and expanding co-enforcement partnerships with government agencies, an opportunity that emerged during COVID.